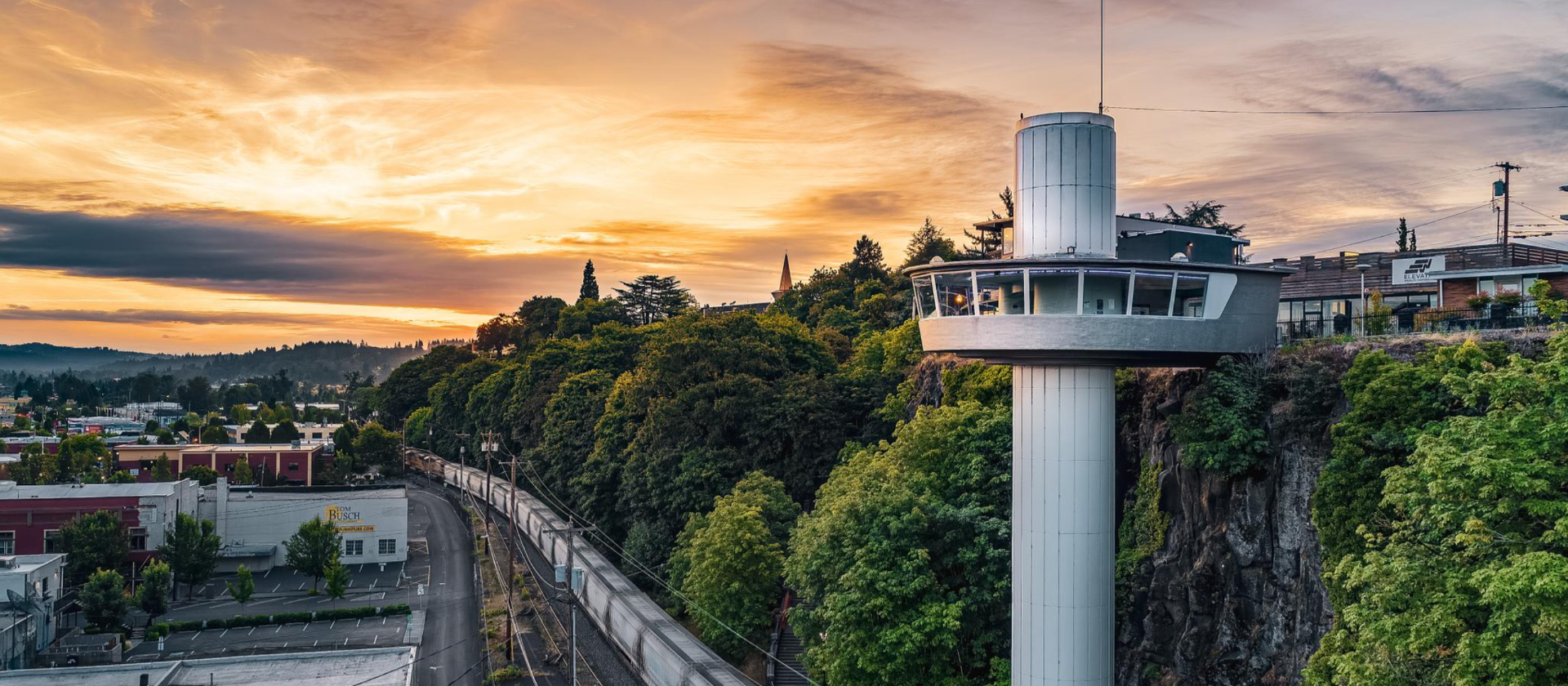 INVESTMENT MANAGEMENT.
Making your investable dollars work for you and the needs of your financial plan.
---
---
•
Learn how to invest for your short, mid, and long-term needs.
•
Understand risks, and balance them against target returns.
•
Benefit from global market research through a local advocate.
•
Coordinate your investments within your broader financial plan.
•
Minimize taxes by synchronizing your account and investment types.
•
Know you're in safe hands with a fee-based, fiduciary partner.
---
Zero commission. Percentage-based fees:
Based on total amount of client funds managed.
---
WHAT DO I GET?
Access to global market research & strategy.
We employ the research capabilities of the largest institutional money managing firms.
---
A portfolio that serves your financial life plan.
We don't just chase dollars. We invest in ways that meet your financial needs throughout life.
---
An informed balance between risk & reward.
We use real life examples to help you better understand and set your tolerance for risk.
---
A local guardian & advocate.
Global research is great, but having a local fiduciary who understands your life is even better.
---
Ongoing financial & investment guidance.
Regular check-in meetings keep your portfolio focused on your goals - even as they evolve with life.
---
WHO IS INVESTMENT MANAGEMENT FOR?
Crooks & Company works with individuals and monetary amounts typically ignored by the industry. We provide Investment Management services to individuals and families with $250k or more in investable assets.
You might be thinking…
•
I want best-in-class investment advice but in a down-to earth way.
•
I want to make the most out of all the effort and savings I've put in.
•
I'm not sure my current advisor has my best interests in mind.
•
I want to take advantage of the market but am nervous of the risk.
•
I want to invest in a way that sets my family up for success.
Common interests
Creating Goals
Managing Risk
Early Retirement
Employee Stock Plans
Net Worth
Account Review
Tax Strategies
Tax Planning
Investment Strategy
Portfolio Management
Asset Allocation
Optimizing Return
Eco Investing
Social Good Investing
Risk Assessment
HOW IT WORKS.
Our approach to Investment Management adapts to the unique needs, goals and personalities of every client. Still, we follow a core set of steps & phases:
FINANCIAL PLANNING
Before you start…
GOALS
Create a financial plan to focus and guide your investment strategy!
CAN'T YOU JUST INVEST MY MONEY?
You wouldn't climb into a car and just start driving in a random direction. We need to understand where you're headed and how we'll get you there.
A financial plan details your cash flow needs for years to come. This awareness is precisely what we need to safely and effectively invest your money.
NOT CONVINCED? WE DO IT FOR FREE.
We are 100% committed to conducting Financial Planning before working with new Investment Management clients.
To this end, we incentivize new customers by crediting back ALL Financial Planning fees for those who continue on with us into Investment Management.
Why do we do this? Because we feel it is our job to help people with their financial lives - not just chase dollars.
RISK ASSESSMENT
Work Session | Day 1
GOALS
Build a concrete understanding of the inherent risks in investing.
Clarify what your personal tolerance is for investment risk.
Identify where your risk tolerance does or doesn't match your potential investment path.
HOW TO PREPARE
You don't have to prepare much for this meeting. We will walk you through a risk assessment tool and ask for your honest, intuitive feedback.
To prepare, you can:
•

1.

Brush up on your financial plan to identify what funds you will need and when. We'll review this part of your plan together as well.

•

2.

Be realistic. How much could you really lose before you said, "get me out!"

•

3.

Be prepared to go with your "gut" reaction as you answer questions. This is a starting point for our discussion, not a final decision.
DURING YOUR SESSION
We provide risk assessment services through the Riskalyze platform because:
•

1.

Riskalyze skips the technical jargon, instead giving you real-life scenarios to consider.

•

2.

The platform provides us access to global leaders in market research and strategy.

•

3.

It provides us with comprehensive tools to measure how well an investment product is diversified and how efficient it is (how well it performs VS its level of risk).

•

4.

Access to this institutional portfolios through Riskalyze bypasses standard manager and strategist fees of around .35% - saving you money.
Risk assessment questions vary, but typically ask you to choose between two hypothetical options: Would you be willing to risk a loss of $100k for a chance of gaining $200k? Or are you the type of person who would prefer a lesser gain of $50k with little to no risk?
Answering these questions helps us determine how tolerant of risk you are and generates your "risk score". Think of this score as similar to how fast you're willing to drive in a car:
•

1.

Driving faster can get you farther, but risks collisions that can set you way back.

•

2.

Driving slowly helps avoid collisions, but won't get you as far in the same amount of time.
AFTER THE SESSION
After the session, we compare your natural risk tolerance score with that of your financial plan approach.
We design your financial plan conservatively - at around a risk tolerance score of 35 - ensuring your financial plan goals don't require a high-risk approach and that they are relatively straightforward to achieve.
Large differences between your natural risk tolerance and the risk tolerance of your plan may require a conversation and some adjustment:
•

1.

If your risk score is lower than 35 (more conservative) we update your plan's financial goals to be less ambitious.

•

2.

If your risk score is higher than 35 (more aggressive) we may expand on your plan's financial goals if we feel it is safe to do so.
We also compare your preferred risk tolerance to your existing investments (if any), to determine whether they are too risky, not aggressive enough, or just right.
•

1.

If your existing portfolio is too risky we'll let you know, and recommend steps to reduce its volatility.

•

2.

Similarly, if it looks like your portfolio could be more growth oriented we will discuss options to increase your potential returns.
RISK ASSESSMENT TOOLS & MATERIALS

INVESTMENT SELECTION
Work Session | Weeks 1-2
GOALS
Identify leading investment funds that meet your financial plan requirements.
Vet and validate fund managers, strategists, and historical performance.
Ensure target investment funds match your ideal risk tolerance score.
Adjust portfolios to better align with your personal financial plan and goals.
Collaboratively discuss recommended funds and answer your questions.
Align on our initial investment strategy and target assets.
OUR APPROACH TO INVESTING
Heads up - we're not here to help you "beat the market". We manage client investments in service of helping them live better lives and achieve their financial goals.
Because of this, we focus on building structured investment strategies that meet the cash flow and timeline needs of your financial plan. Investing this way maximizes the likelihood that the money you're counting on is there when you need it.
Our investment philosophy is conservative:
•

1.

Always think long-term, even as you invest for short and mid-term needs.

•

2.

Never speculate. We help you set and maintain realistic goals. No gambling required.

•

3.

Avoid volatility and "big swings" by carefully diversifying portfolio assets.

•

4.

Leverage the best global research and strategy, but tailor recommendations to each client.

•

5.

Ensure your financial plan is up to date by updating it as life takes twists and turns.
SHORT, MEDIUM, & LONG-TERM STRATEGIES
Your financial plan spells out the details of what your cash flow needs will be over time. We segment this information into:
For each of these segments, we look for investment portfolios capable of providing the returns we're looking for while balancing risk and volatility.
•

1.

Short-term portfolios tend to be lower risk and lower reward since you'll need the money soon and don't have time to recover from big losses.

•

2.

Long-term portfolios can afford greater volatility since you won't need the money for some time, allowing for greater potential returns.
GLOBAL STRATEGY. LOCAL ADVOCATE.
Our clients love our small, local office, but it's not where we get our market research done. For that, we look to global leaders in money management and strategy.
For our clients - it's the best of both worlds: Insights from the biggest market research and strategist companies in the world, but tailored to your unique life situation and goals by a local fiduciary.
Finding the right investments.
We scrutinize global money managers and strategists on your behalf, selecting those investment opportunities capable of delivering against the targets set out in your financial plan.
We monitor return and performance across these portfolios, ensuring they continue to adhere to your financial plan requirements over time.
Currently, we look to the following global leaders to shortlist investment opportunities that meet your needs:
WORKING TOGETHER WITH TRUST.
We don't rush clients through investment decisions.
Once we've identified the investment funds best suited to fulfilling your financial plan goals, we discuss these recommendations with you, aligning on target returns, timelines, associated fees, and levels of risk.
We understand that most clients do not have a strong background or interest in global markets or investment strategies. Still, we find that discussing options transparently before making decisions helps customers feel more involved, more empowered, and better able to make the right choices for their unique life needs.
As fiduciaries, it is our duty to operate exclusively in the best interest of our clients. We will always give you our best advice and are legally prohibited from benefiting from incentives - like commissions - that could create a conflict of interests.
In other words, we've got your back.
INVESTMENT SELECTION TOOLS & MATERIALS
IMPLEMENTATION
Crooks & Co. | Weeks 3-4
GOALS
Allocate funds according to your investment strategy.
Review initial investment approach at the 45-day mark.
Develop your ability to track and monitor your funds.
PUT YOUR MONEY WHERE YOUR GOALS ARE.
Once we're aligned on your investment approach, we will move your funds into the appropriate assets and portfolios. This phase is largely procedural since we've already selected those investments that best meet your needs.
We still like to conduct a 45-day check in to ensure all funds have been distributed correctly and more importantly to help you understand your new portfolio reporting and management tools.
In this session, we will walk your through:
•

1.

Your overall portfolio and account distribution.

•

2.

How to read your portfolio statements, confirmation reports, and any other regular correspondence.

•

3.

Your client portfolio dashboard, where you can monitor funds and performance.
MONITORING
Crooks & Co. | Ongoing
GOALS
Ensure your investments are meeting your financial plan goals.
Update under-performing portfolios or assets.
Track account or market changes that may impact our strategy.
Respond to major life events and/or changing financial goals.
Keep your lifetime tax liability as low as possible through ongoing tax planning.
KEEPING AN EYE ON YOUR INVESTMENTS.
We are constantly tracking your investment account performance against the expectations and needs set out in your financial plan. We encourage our clients to do the same and share any questions or concerns.
At our discretion we will add, change, or remove assets that are not serving your best interests. Aside from under-performing portfolios, we may recommend a shift in strategy if:
•

1.

Your financial goals or life situation take a dramatic turn, requiring a new approach.

•

2.

Your portfolio becomes out of alignment with your desired risk (e.g. if you have stocks that over-perform the rest of your portfolio, driving up your potential volatility).

•

3.

An institutional portfolio you are invested in has changed in a way that we do not feel is in your best interest.
STAYING CONNECTED TO YOUR LIFE.
Regular check-ins make sure that the performance we're seeing across your portfolio continues to line up with the projections we made in your financial plan. We also provide you with ongoing tax planning to identify approved methods of keeping your lifetime tax liability as low as possible as your assets grow.
We conduct these check-ins once or twice a year, but also encourage clients to reach out pro-actively when they face a significant life change or discover a new financial goal. Common examples include:
•

1.

Getting married or divorced.

•

2.

Facing new expenses, challenges, or health concerns.

•

3.

Approaching or entering your retirement.

•

4.

Pulling out funds for a large purchases or financial gifting.
MONITORING TOOLS & MATERIALS

READY TO CONNECT?
Whether you're ready to dive in or you just want some questions answered, our team is here to listen and help.
LOOKING FOR SOMETHING ELSE?