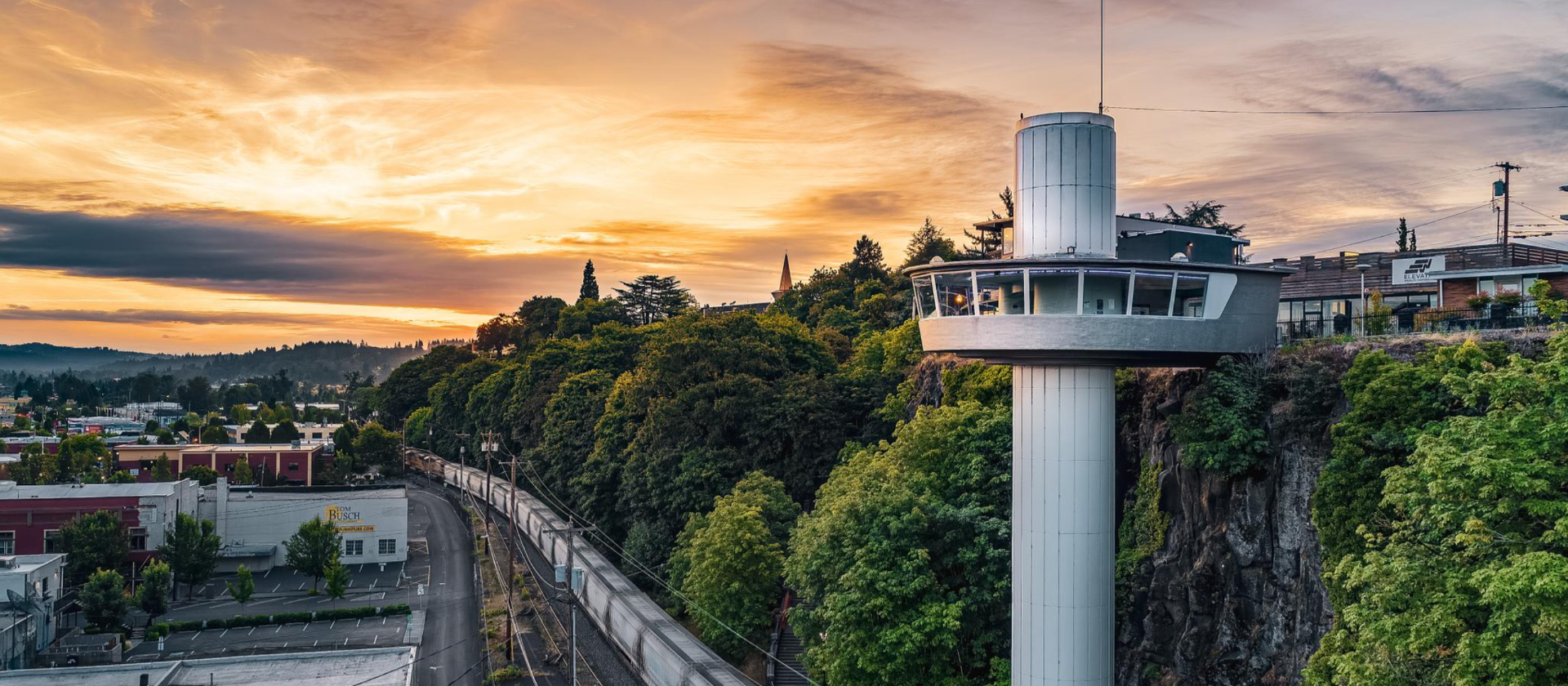 FINANCIAL PLANNING.
Discover where you are and decide where you're going.
---
---
•
Understand your unique financial landscape.
•
Stop missing financial opportunities.
•
Know what to expect by playing out possible futures.
•
Optimize your assets and tax liability.
•
Create and understand a plan that gets you where you want to be.
---
---
WHAT DO I GET?
An expert guide who listens.
We learn about you and your interests so we can give better, more personalized advice.
---
3-5 collaborative working sessions.
We help you master the basics before diving into the details of your best path forward.
---
Financial optimization & savings.
Our goal is to help you save money by leveraging your untapped financial opportunities.
---
A complete, top to bottom analysis.
Tax planning, insurance, retirement, benefits, cash flow, investments, real estate… We look at it all.
---
A custom financial plan for life.
With periodic adjustments, your plan will spell out the right actions to take for years to come.
---
WHO IS FINANCIAL PLANNING FOR?
Financial planning isn't just for the wealthy. It is a process and methodology for anyone looking to minimize risks, optimize opportunities, and generally take the guess work out of financial decision making.
You might be thinking…
•
I want to better understand my financial situation.
•
I'm nearing retirement and want to make sure I'm on track.
•
I'm worried I'm missing important opportunities to optimize.
•
I'm interested in tax planning and abatement strategies.
•
I want to make sure I can take care of my family.
Common interests
Creating Goals
Managing Risk
Retirement Planning
401k
ROTH
403(b)
457
401(a)
PERS
OPSRP
IAP
Social Security
Pension
Early Retirement
Tax Strategies
Benefit Selection
Deferred Compensation
Disability Insurance
Health Insurance
Medicare
HSA/HRA
PEHP
VEBA
Budgeting
Account Review
Debt
Aging Parents
Employer Matches
Tax Planning
HOW IT WORKS.
Our approach to Financial Planning adapts to the unique needs, goals and personalities of every client. Still, we follow a core set of steps and phases:
DISCOVERY
Work Session | Day 1
GOALS
Get to know you, your interests, and your goals.
Identify all the components involved in your financial life.
Align on how we will model out your financial future.
HOW TO PREPARE
You don't have to prepare much for this meeting. Simply consider or jot down a few notes around the following:
•

1.

Where are you at in life? What are you trying to accomplish?

•

2.

What questions or concerns do you have about your current situation?

•

3.

What future events do you imagine influencing your financial situation?

•

4.

What do you wish you knew more about but are afraid to ask?
DURING YOUR SESSION
This first meeting can be nerve-racking for new clients, but don't worry - we're not here to judge you or your past financial decisions. We're here to learn about you, your priorities, and identify all the components involved in your financial life.
We will use a flexible worksheet questionnaire to accomplish the following:
•

1.

Address any open questions you have about our company and process.

•

2.

Gain an understanding who you are and what's happening in your life.

•

3.

Listen to your priorities and help you set realistic financial goals.

•

4.

Identify financial risks and discuss concerns you might have.

•

5.

Align on your ideal timeline and educate you on important dates.

•

6.

Clarify and discuss opportunities you may have missed.

•

7.

Moderate difficult conversations and differences in opinion between partners.

•

8.

Identify and consider all the components involved in your financial life.
AFTER THE SESSION
After your Discovery session, you will be asked to collect a variety of information and documentation that will help us better understand the details of your financial situation and accurately model out your potential future scenarios.
DISCOVERY TOOLS & MATERIALS
COLLECTION
Independent | Months 1-2
GOALS
Collect all the documents listed on your Discovery "homework" checklist.
TIPS ON GATHERING MATERIALS
We know life gets busy. That's why we give clients several weeks to gather all their financial documentation. We'll need each and every piece of the puzzle to accurately model out your future financial scenarios.
Things to remember:
•

1.

All documentation must be turned in 2 WEEKS BEFORE your first financial planning session.

•

2.

You may turn in documents in person or via Crooks & Company secure email.

•

3.

We do not accept screen shots. Official documents only.

•

4.

When in doubt, give us a call. We often help clients track down elusive documents.
COLLECTION TOOLS & MATERIALS

Modeling
Crooks & Co | Month 3
GOALS
"Play out" a variety of possible future scenarios using your real-life data.
Select and prepare 2-4 ideal future scenario plans for you to review.
HOW DO WE MODEL OUT YOUR FUTURE?
Our first step is to create a "baseline", or a picture of your life today, by collecting your relevant financial data and looking at it holistically. From there, we input your financial information into a variety of tools that allow us to observe changes in your data as we play-out different "what if" scenarios (What if you bought an investment property? What if you retired early?).
Things to remember:
•

1.

We always model out your future to age 100. Why? - So you don't outlive your money.

•

2.

The more you tell us about your plans and expectations the more accurate we can be. So - don't hold anything back!
OPTIMIZING MODELS & TAX PLANNING.
Once we understand your current baseline and have modeled out possible future scenarios, we optimize each by looking at different ways we might structure your assets to get better returns or reduce your tax burden.
Tax planning refers to our review of your tax return to identify potential abatement and optimization strategies - both now and in the future. Within each model, we look for approved methods of keeping your lifetime tax liability as low as possible.
This is different than tax preparation (usually done by your CPA or an online service like TurboTax), which is focused on keeping you compliant with what the government thinks you owe each year.
MODELING TOOLS & MATERIALS
PLANNING
1 to 3 Work Sessions | Months 4-6
GOALS
Showcase the best future scenarios discovered through modeling.
Shortlist those scenarios that best meet client goals and timeline.
Over 1-3 sessions, refine scenarios down into a best-case option.
Co-create a financial action plan to make that future scenario a reality.
HOW TO PREPARE
Clients tend to have a lot of anticipation for the Planning phase after several weeks of collecting documents and waiting for modeling to be completed. Keep an open mind as you walk into your first financial planning session. Your best path forward may look different than you expected.
Consider the following:
•

1.

If you have to choose between different goals, which would you prioritize?

•

2.

What kinds of future scenarios most excite you? Which would be disappointing?

•

3.

Look at our Financial Planning "How to Guide" in prep to better follow the conversation.
DURING YOUR SESSION
Every client is different, but sessions tend to follow this order:
Session 1 - Discuss the pros and cons of your possible future scenarios and select one or more to refine based on the evolving awareness of your needs.
Session 2 - Review and discuss the refined, top choice scenario, diving into the details of what actions will need to be taken and when.
Session 3 - We formalize your Financial Plan into a packet that we review together, solidifying your understanding of those actions you will need to take over time to achieve your goals.
Things to remember:
•

1.

The total number of sessions is dependent on the complexity of your situation. Some people just need a slight nudge while others have tough decisions to make.

•

2.

The first financial planning session can feel like a lot of information and numbers. Don't worry - we'll never rush you and are happy to take extra time to explain details.

•

3.

Be prepared to adjust your goals and timeline based on what you see modeled out. We will help you prioritize based on your needs and wants.

•

4.

Some financial goals require radical intervention - others just a slight adjustment to what you're already doing. Either way, we always keep scenarios realistic and achievable.

•

5.

A big part of modeling involves identifying untapped funds. We'll locate these opportunities and help you redirect them toward your goals.

•

6.

Occasionally, we'll need to consider several equally likely future scenarios. In these cases we'll prepare your plan for all eventualities, so that no matter what happens, you'll know what to do.
BETWEEN & AFTER SESSIONS
We schedule your 3 Financial Planning sessions about 3-4 weeks apart. This gives you time to absorb the information, consider your options, and make well-thought-out decisions.
At the end of planning, we will provide you with:
•

1.

A printed, bound financial plan outlining details on what to do and when to do it over the long-term.

•

2.

A list of immediate to-dos that will get you moving in the right direction.
PLANNING TOOLS & MATERIALS
IMPLEMENTATION
Independent | Month 6+
GOALS
Carry out your financial plan using your new know-how and plan manual.
Recognize financial and life events that may require a plan "tune up".
WHEN SHOULD I GET A PLAN "TUNE UP"?
Life is anything but predictable. We provide clients with long-term advice, coaching, and financial planning across all life events and milestones, keeping your plan relevant and effective. It may be time to collaborate again if:
•

1.

You're getting married, divorced, or have suffered the loss of a spouse or partner.

•

2.

You're nearing retirement and want advice on next steps.

•

3.

You have inherited funds and want to make the most of the opportunity.

•

4.

You've changed or lost your job, or are considering a career shift.

•

5.

You're considering a consequential purchase or sale (e.g. vehicle, home, business…)

•

6.

It's been a couple of years and you want to confirm you're still on track.
IMPLEMENTATION TOOLS & MATERIALS
READY TO CONNECT?
Whether you're ready to dive in or you just want some questions answered, our team is here to listen and help.
LOOKING FOR SOMETHING ELSE?